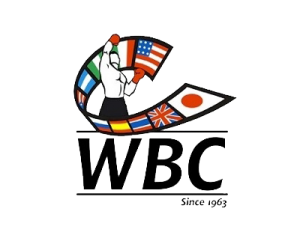 WORLD BOXING COUNCIL
ARTICLE I – APPLICABILITY AND INTERPRETATION
1.1 Applicability and Interpretation of these Rules and Regulations. In all WBC-sanctioned championship and elimination contests, these Rules and Regulations, the WBC Championship Rules as promulgated by the WBC from time to time, and all other rules and rulings issued by the WBC shall apply, unless due to special circumstances a written exception is issued by the WBC in its sole discretion on a case-by-case basis.
1.2 Interpretation of Rules and Power of WBC President to Act in the Best Interests of Boxing. As special and unique circumstances arise in the sport of boxing, not all of which can be anticipated and addressed explicitly in these Rules and Regulations, the President of the WBC, in consultation with the WBC Board of Governors, has full power and authority to interpret these Rules and Regulations, and to issue and apply such rulings as he shall in his sole discretion deem to be in the best interests of boxing.
1.3 President's Authority to Act with Subsequent Ratification. Under special circumstances, if the approval of the WBC Board of Governors is required under these Rules and Regulations for the WBC to take any action, but due to special circumstances it is not possible or practical to obtain such prior approval in a timely manner, the WBC President may take any necessary action, subject to the later ratification of such action by the WBC Board of Governors.
1.4 No Course of Dealing. As circumstances arising in the sport of boxing are unique to each matter, no decision of the WBC in its discretion shall constitute a precedent or establish a course of dealing upon which other parties may rely. The WBC shall retain the power and authority to issue rulings on a case by case basis in the exercise of its sole discretion.
1.5 All Parties Subject. By participating in any bout, promotion, or any other business dealings involving the WBC's exclusive trademarks and other intellectual property, each champion, challenger, and all other parties are, and are expressly deemed to have agreed to be, subject to these Rules and Regulations and all rulings and interpretations hereof by the WBC.
Tilbage til – Internationale Forbund