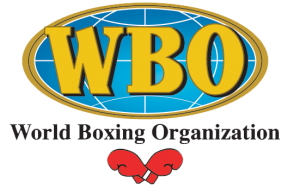 World Boxing Organization
ART.1. 2 Objectives and Purposes:
a. Promote the development of Professional Boxing throughout the world; as an educational activity that contributes to the forming of characters of athletes that are dedicated to such discipline.
b. Establish the operating rules of the activities carried out by the Members of the Organization, regarding the practice of professional boxing at world level.
c. Resolve all conflicts that arise between the different persons related to the Organization with respect to the professional boxing activities throughout the world.
d. Collaborate with all Regional and Local Authorities having competence over professional boxing practice, to consolidate and develop this sport activity in the world.
e. Orient its members so that in the contest promoted by them, the medical and security rules of the Organization are observed and carried out according to, and under the responsibility of the associate members based on the local laws and rules that control professional boxing, with special attention to the control of crowds, security, selection of officials, selection of the calendar of contests, establishing evacuation and emergency norms, supplying complete medical equipment, security equipment and providing physicians and all those other things needed in order to hold professional boxing contests in which the safety of the boxers and the quality of the exhibition is assured.
f. To improve the Health, Education, Safety Standards and Welfare of boxing participants, and for the boxing community and student athletics; and the Golden Gloves program. To improve and develop higher health safety standards for the participants in all levels of boxing; To improve general physical education for athletics and help mold a well rounded person both morally and physically who will be better able to contribute and help improve our society.
Tilbage til – Internationale Forbund